SERVICES AND CONSULTANCY
FOR EXPORTING ITALIAN WINE
The world speaks English, but dreams in Italian. And for those who work with a Made in Italy symbol such as wine, the opportunities for exports and sales abroad are there to be seized. Enora is the agency that helps identify and reach the most promising foreign markets
ENORA SERVICES TO HELP YOU SELL WINE ABROAD
Our goal is to consolidate the presence of Italian wines on international markets. Enora's customers are wineries and consortia that are looking for concrete export results. Selling wine abroad is the final result of a complex process through which only a professional agency like ours can accompany you.
We can assist you in the choice of the most interesting foreign markets for your products, in implementing the most effective promotional and commercial actions, accompany you in interacting with importers and distributors or help you in finding export funds, loans and grants.
Spiacente, non è stato trovato alcun post.
We are a new name that stems from a consolidated experience. Enora is a brand of Ideazione, a local marketing agency based in Alba (CN) which has been active since 1996 in the tourism, culture and agri-food sectors. In addition to this experience, Gb Export has been specialising in temporary export management, training on internationalisation issues and buying office consultancy for European and Asian importers for over ten years. Our team is young, creative, dynamic, able to effectively work on your objectives and with the contagious enthusiasm of those who want ensure you the best results.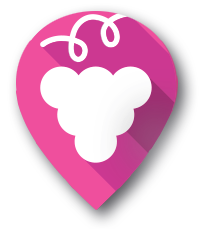 Efficacy
We repay your trust with results. Our commitment is to achieve the objective agreed with you.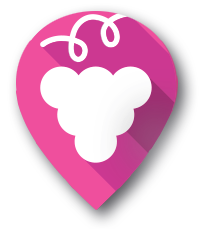 Creativity
Each of our customers has their own story. Our task is to try to narrate it through a dedicated process.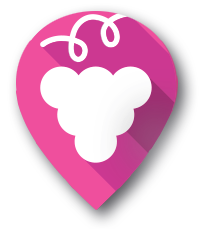 FLEXIBILITY
Markets require knowledge but also adaptability. Only in this way can we make the most of each strategy.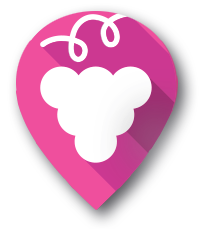 ENTHUSIASM
There are no results without the desire to act, application and foresight. This is the constructive approach with which we address each new challenge.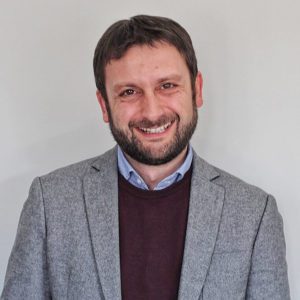 Enrico Ferrero
Project Manager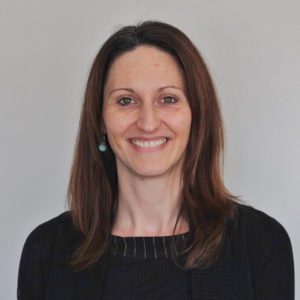 Monica Gallo
Project Manager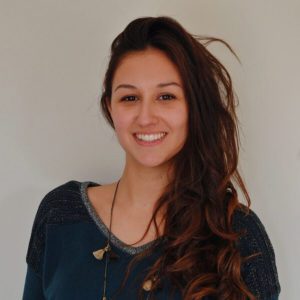 Sara Ravinale
Event Planner

Annagloria Buonincontri
EU Funding consultant


Gabriella Binello
Export consultant and trainer
In recent years we have worked with different partners in many countries of the world, but to narrate it in writing risks not giving the exact measure of where and how we have worked. That's why we prefer to show you through a map.

For Italy it is the leading international markets, but also a very diversified reality. In some big cities, the passion for wine is boundless, while in others it is still to be conquered.

Mature, highly competitive markets. Innovation and target segmentation are the trump cards.

Our workhorse. Fast growing markets, with high spending power, great product knowledge and a huge passion for Made in Italy.

Emerging markets where wine consumption and knowledge are growing, an interesting place to start for those who are only now approaching foreign markets or are looking for new sales opportunities.

The Far East has very complex markets, which require very high professionalism and a technical approach. And then there's China…
Barolo&Friends Helsinki (2021)
•
Barolo&Friends Stockholm (2020)
•
A Glass of Italy Copenhagen (2019-2021)
•
B2B meetings with Chinese buyers (2019)
• Nebbiolo from the Alps Copenhagen (2019) •
A Glass of Italy Copenhagen (2019)
• Nebbiolo from the Alps Stockholm (2019) •
B2B Vinissage Asti (2019), Autochtona (2019)
• Barolo& friends Dublino (2019) •
Barolo& friends Copenhagen (2012 -2019)
• Pesce e Grignolino Copenhagen (2019) •
Top Italian Wines Copenhagen (2017, 2018)
• Barolo& friends Aarush (2012, 2017) •
Barolo& friends Stockholm (2018, 2019)
• Pesce e Grignolino Stockholm (2019) •
Barolo& friends Goteborg (Svezia) (2017 – 2019)
• Italy Land of wine Stockholm (2016, 2017) •
Slow Wine + I Vini del Piemonte Wine Salon Seoul (2019)
• Italy Land of wine Tokyo (2015- 2018) •
Italy Land of wine Singapore (2017,2018)
• B2B Amsterdam (2019)
Barolo& friends for quality CIA Varsavia (2019) •
The other Piemontese whites and reds Rotterdam (2019)
• Barolo& friends Oslo (2014 -2019) •
Barolo& friends Bergen (Norvegia) (2018, 2019)
• Barolo& friends Alesund (Norvegia) (2018) •
Barolo& friends Trondheim (2016 -2018)
• My name is Barbera Amsterdam (2016, 2017) •
Italian Wine Show Amsterdam (2016)
• Barolo& friends Varsavia (2012, 2013) •
Great Tastings Canada (2018)
• Barolo & Brunello The Italian Kings (Copenhagen) (2014- 2016) •
Barolo& friends Helsinki (2016 – 2018)
• Barolo& friends Basilea (2017-2019) •
Barolo& friends San Gallo (Svizzera) (2011, 2018)
• Barolo& friends Berna (2016, 2017) •
Barolo& friends Zurigo (2011- 2016)
• Barolo& friends Morges (2016) •
Barolo& friends Ginevra (2012- 2014)
• Barolo& friends Lucerna (2012) •
Barolo& friends Zermatt (2012)
• W+D=L GOOD WINE + GOOD DESIGN = GOOD LIFE Ginevra (2015) •
Friuli Venezia Giulia & Piemonte Tasting Tour (Varsavia 2014)
• Friulano on tour Copenhagen (2013, 2014) •
Barolo& friends Bruxelles (2011, 2012)
PARTICIPATION IN EXHIBITIONS
Italian Wine & Spirits Fair Praga (2014-2017) •
Vinidivio Digione (2018)
• Vini d'Italia Tour Gambero Rosso Zurigo (2018, 2019) •
Arvinis Montreaux (2017)
• BioWine Montreaux (2017) •
Salone Internazionale delle Vacanze Lugano (2016)
• Seoul International Wine & Spirits Expo (2015-2017) •
Stavanger vinfest Norvegia (2017)
• Lofoten Food Fest (2015)
Hong Kong International wine & Spirit fair (2013-2015)
• Italian Wine e Gourmet days – Piazza Piemonte Stockholm (2011-2014) •
Hotel Keeper of the year Lausanne (2017)
• Autochtona Bolzano (2011) •
London Wine Fair (2012)
• Slow Food Market Zurigo (2012, 2013) •
Wine Professional – Piazza Piemonte Amsterdam (2013, 2014)